Crested Butte, Colorado was the first ski resort in the lower 48 to have an extreme skiing competition. Lots of history with guys like Seth Morrison , Dean Cummings and Shane McConkey tearing up the slopes in these parts. I'm pretty sure Senor Morrison is still pissed he didn't win this event. These days, the good folks at the Subaru Freeskiing World Tour run the show and what a show it is. You can watch a live feed of the event everyday, from qualifiers to the finals right here on the ski channel. How cool is that! While you're working you can catch the action and witness the insane level of skiing going on these days.
Part of the Subaru Freeskiing World Tour (FWT), a Mountain Sports International (MSI) series, the U.S. Extreme Freeskiing Championships in Crested Butte is the longest running event of its kind, hosting male, female, junior and masters competitors. Bragging rights and a cash purse totaling $20,000 – the largest on the freeskiing circuit – ensure a talented field and edge-of-the-seat excitement as competitors descend steep, technical lines in CBMR's legendary Extreme Limits terrain.

"We're very excited about the continued growth and success of freeskiing. The U.S. Freeskiing Series is the first major U.S.-based freeskiing tour, and we're honored to have Subaru step up as title sponsor. Locations like Crested Butte, combined with huge increases in prize money, will bring the sport to a whole new level," says MSI founder and president Adam Comey.

"This is an iconic event for CBMR," said Daren Cole, vice president of sales and marketing for the resort. "Many of the best-known freeskiers in the world have carved out a place in history at this competition. The Extremes are such a unique aspect to the resort and this week they get the spotlight."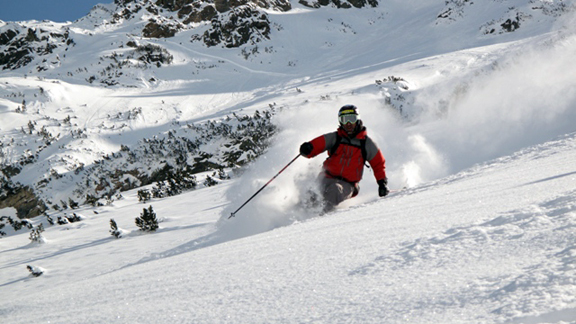 "Subaru is proud to be the title sponsor of both the U.S. Freeskiing and U.S. Skiercross series," said Rick Crosson, vice president of marketing, Subaru of America, Inc. "These tours bring the top Big Mountain and Skiercross competitors in the world to center stage at some of the best resorts in North America."

Over the years, these competitions have helped launch the careers of skiing legends such as Shane McConkey, Kent Kreitler, Ingrid Backstrom, Seth Morrison, Hugo Harrison, and Reggie and Zach Crist.